5 Minute Initiative, Contest, Episode, Reviews
RDTN Episode 291: Oros, Maria, Kamigami Battles, Blob Party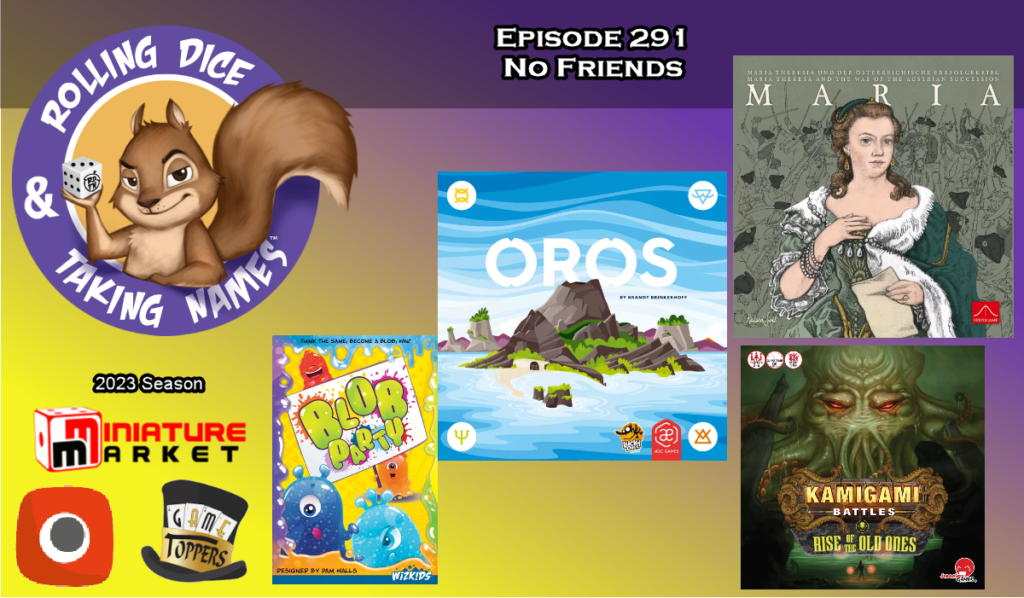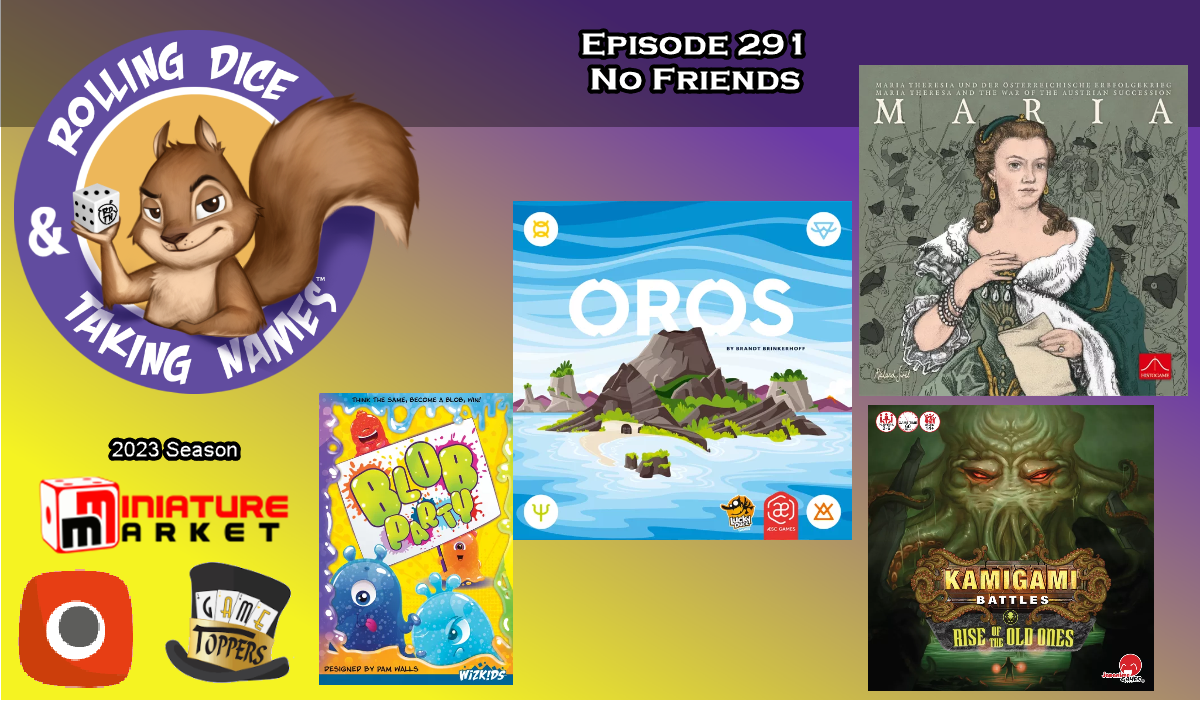 00:00:00 Intro
00:03:42 Capstone Phantom Sleeves
00:08:44 Contest for Watergate
00:11:38 The Dogs
00:14:27 Strike Tournament
00:19:46 Blob Party
00:25:36 Miniature Market
00:28:00 Oros
00:47:47 Kamigami Battles: Rise of the Old Ones
00:56:07 Gametoppers LLC
00:57:45 Maria
01:18:20 Portal Games
01:20:05 The New Zelda
01:21:40 Outro
01:26:50 Folded Space Inserts
01:28:57 Outro Again

Volcanoes on islands are quite common and can be found in various parts of the world. Islands are often formed by volcanic activity, either as a result of tectonic plate movements or hotspots in the Earth's mantle. But in the game Oros, you are the creator of volcanoes and land coming together. You are doing all this so your demi-god is praised and you are the extreme knowledgeable one. This game from Lucky Duck is one that will challenge you and your pals because it is deceptive in strategy, cooperation and even some take that as you battle for limited opportunity to gain the end goal of being the most knowledgeable.
We also continue our adventure into the war games with a classic, Maria. Based on recommendation by some very influential people, Marty picked up a copy off of Ebay. At first, was a bit concerned due to the length of the game, but the play was smooth and the rules easy to follow. If you are into these war style of games, you have gotten to play it well before us. If you haven't, then you might want to seek it out.
A deck builder that requires you to actually pay attention to the cards you are getting from the market. That is what Kamigami requires due to the chaining of cards. This was refreshing to deal with and if you need another deck builder in your life, give it a test run. We did struggle at the end to get to the final end game, but that just might be due to our lack of familiarity with the card combos which you need to understand in these games.
Podcast: Play in new window | Download (Duration: 1:30:45 — 83.6MB)
Subscribe: RSS