RDTN Episode 287: Gamers Ranch Recap and Taste Buds w/ Special Guests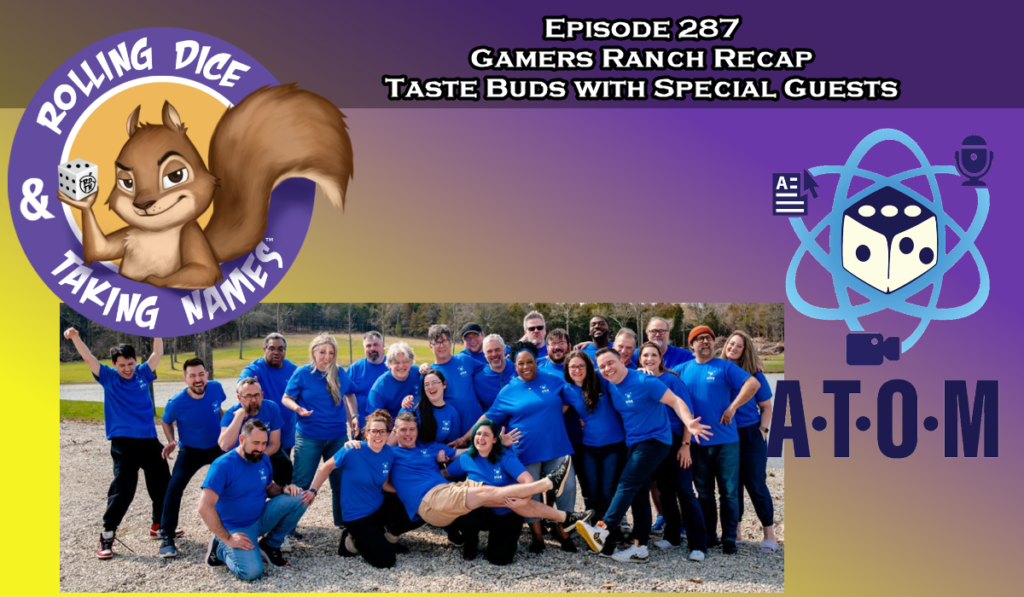 In this special episode, Vanessa joins Marty to talk about their trip to the Gamer's Ranch in Missouri. They spent the weekend with a whole group of content creators including Our Family Plays Games, Man Vs Meeple, Grant Lyon, Tantrum House, Board Game Coffee, Blue Peg Pink Peg, Little Meeples, All the Meeples of the Rainbow and Danielle Standring. The event was put together by Inside Up Games, Eagle-Gryphon Games and Queen Games.
Over the weekend we got to play lots of games, participate in group activities and make some content together. One of our highlights was a special Taste Buds where we introduced our international friends to grits. And we have a Carolina Reaper chocolate bar for people to try.
We hope you enjoy our overall and make sure to check out all the great content from the other outlets!
00:00:00Gamers Ranch
00:06:15 Games and Activities
00:20:55 Taste Buds: Grits
00:39:57 Taste Buds: Carolina Reaper Chocolate Bar
00:50:26 Wrap up
Podcast: Play in new window | Download (Duration: 52:54 — 48.8MB)
Subscribe: RSS