5 Minute Initiative, Episode, Guest, Reviews, Taste Buds
RDTN Episode 283: Star Wars Deck Building Game, Blazon, Starship Captains, Dice Manor, Velonimo, Blank Slate, Special Taste Buds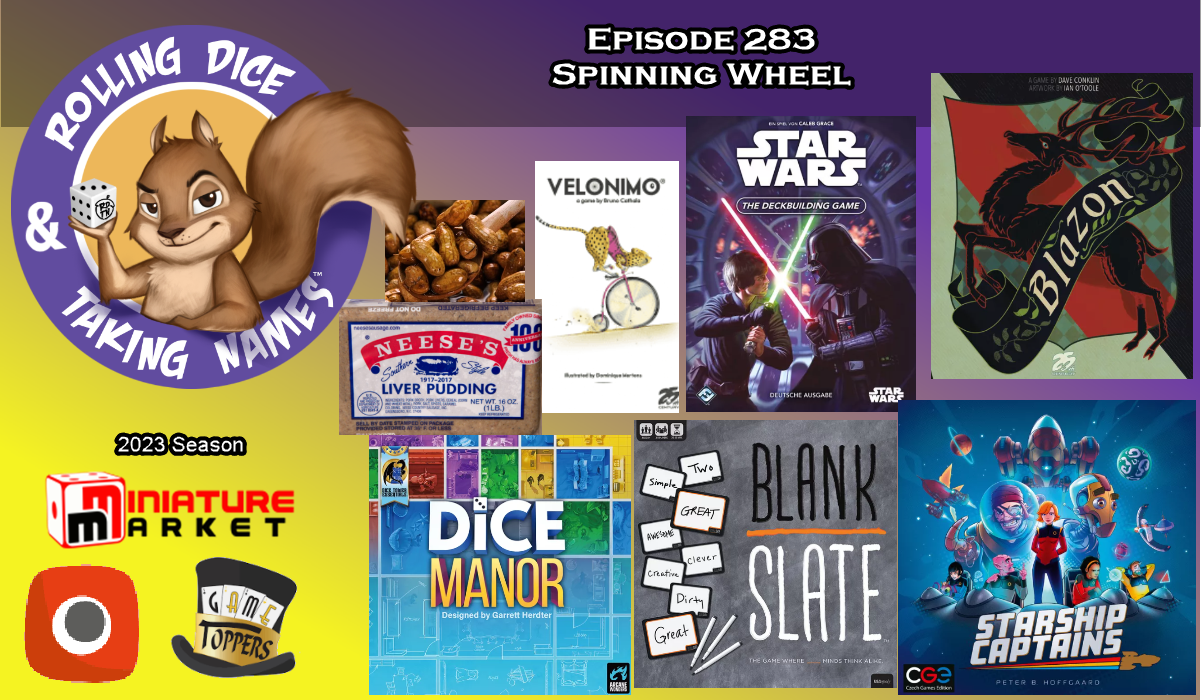 00:00:33 Intro
00:04:42 News about Sponsors
00:06:15 RDTN Game Contest – Discord
00:11:45 Podcast Truth
00:13:37 Blank Slate
00:16:40 Dice Manor
00:21:48 Tantrum Con Reflections
00:25:48 Velonimo
00:32:15 Taste Buds – Special Edition
00:54:27 Happening at Restoration Games
01:04:12 Portal Games
01:06:49 Star Wars Deck Building Game
01:13:27 Starship Captains
01:30:05 Miniature Market
01:31:47 Blazon
01:37:55 Game Toppers LLC
01:39:18 Outro

There is a very special Taste Buds in today's show and we hope you enjoy it. We are visited by the team from Restoration Games and believe it or not, they wanted to do this. So we were very happy to oblige them. And even after all of that, they still were willing to talk to us about the happenings in their studio.
We reflect on Tantrum Con and the games we got to play while at the show. What a great Con and not saying it because it is local, but because they do an amazing job putting this Con on.
Thanks for listening and all the support.
Podcast: Play in new window | Download (Duration: 1:44:07 — 95.7MB)
Subscribe: RSS