5 Minute Initiative, Episode, Guest, Reviews
RDTN Episode 279: John Company, Onslaught, Hickory Dickory, The Great Split, Nidavellir: Idavoll, Taste Buds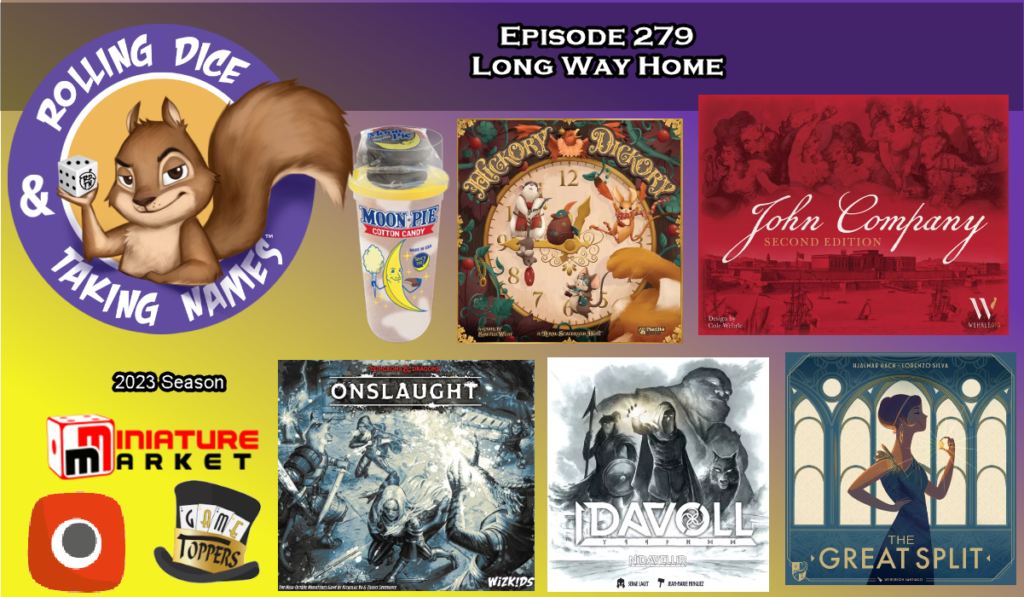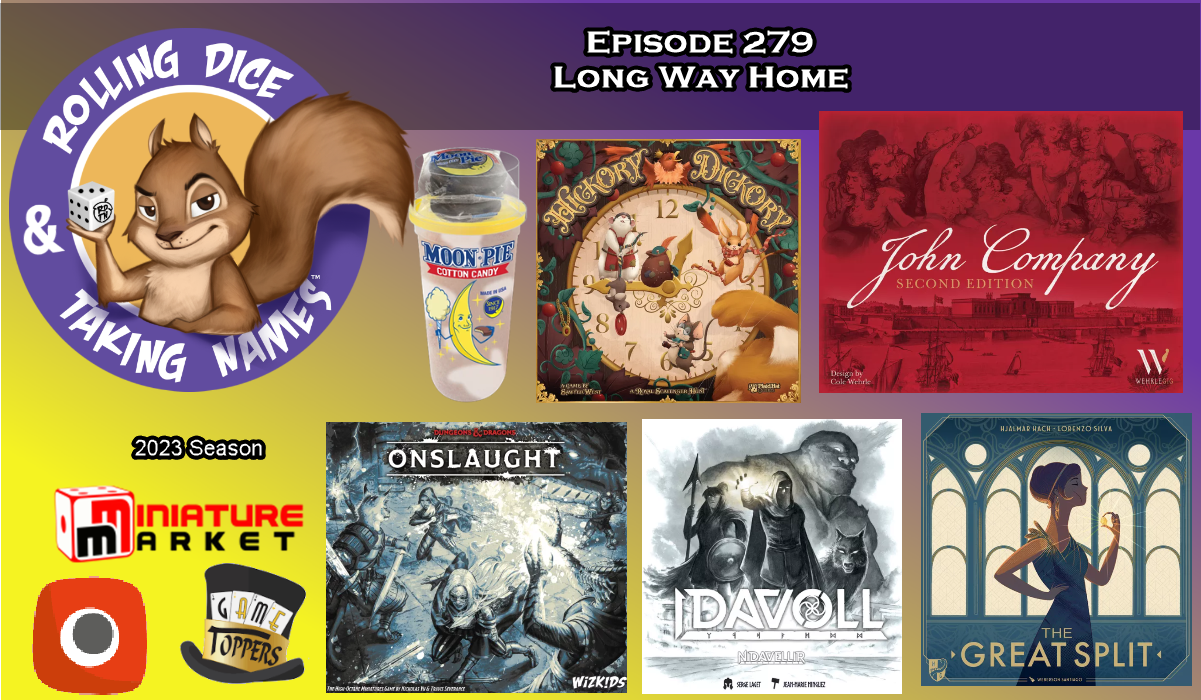 00:00:35 Intro
00:06:21 The Break Up
00:07:29 The Adult Channel
00:08:36 Pets
00:12:50 Health Care
00:16:55 Taste Buds
00:26:42 Portal Games
00:26:25 Nidavellir: Idavoll
00:32:28 Game Toppers
00:33:23 John Company
01:20:50 Miniature Market
01:22:52 The Great Split
01:29:47 D&D Onslaught with Nick Yu
01:59:03 Hickory Dickory
02:06:12 Video Game Discussion
02:13:23 We are done

We are back for another year or that is the plan at this time. And to get things going, we are going to give you one of the longest discussions of a board game on RDTN. A little story about this, we had no intention of doing that. We thought and it was an incorrect thought that we could knock it out in ten to fifteen minutes. We had no plans to go into the details of the rules. But when we started talking, the thoughts and opinions just keep coming. And for that, you get are longest review on the game John Company. It will not happen again.
Hate I missed the Hickory Dickory game night, stupid work. Hope Marty is able to get that to the table because I really do want to see this game in action. One thing he says in his discussion is that people would stop by the table and ask about the game. In all fairness, that happens more often than not, but they don't call out the game, just simply ask what we are doing or playing. They don't point out specific parts to what is on the table.
Nick Yu, co-designer of D&D Onslaught, then joins Marty for a discussion of his game. Stupid work again causes me to miss a game. Okay, 2023 is not starting off great for getting games in. So another game I hope to see in the future weeks. Love a good dungeon crawler and looking at my game shelves, it is obvious. Be interesting to see how it compares to the ones I already have.
The Great Split, if you enjoy I split/you choose games, get a play in of this. If you will be at TantrumCon at the end of February, maybe we can get a game in. Fun game and always good when a game gives you opportunities to try out different strategies and still be competitive.
Be sure to check your emails to see if you were a winner in our 10th Anniversary Contest. We are missing about 10 responses from some winners. Thanks to all that entered and congrats to those selected.
Podcast: Play in new window | Download (Duration: 2:14:18 — 123.3MB)
Subscribe: RSS