RDTN Episode 257: The Original At The Table with Burky – The Cost of Doing Business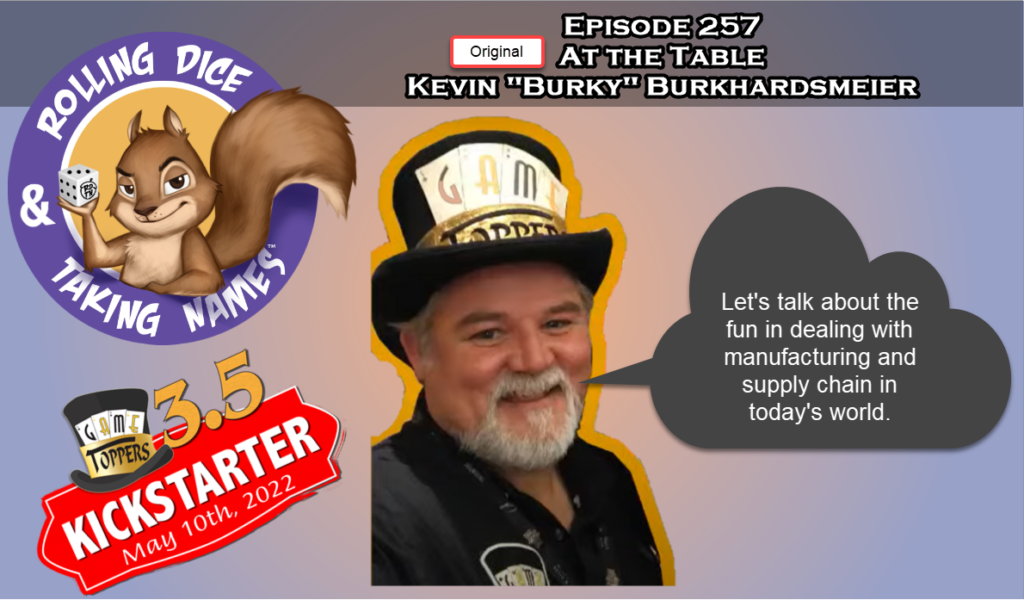 The ORIGINAL At The Table returns and we are lucky to have with us Kevin Burkhardsmeier from Game Toppers. We have all had some interesting times over the past two years but try and deal with a Kickstarter on top of it. That is what Kevin has been challenged with. He explains the rollercoaster he has been on and continues to ride.

We then talk about his continued insanity with Game Toppers 3.5. That is right,he is at it again so now is the time if you have been considering getting a topper of your own.
Thanks for listening to the Original At The Table.
00:35  Intro
07:35  Making stuff is hard
09:55  Shipping Issues

Podcast: Play in new window | Download (Duration: 53:43 — 73.9MB)
Subscribe: RSS