5 Minute Initiative, Episode, Flying Squirrels
RDTN Episode 268: Twilight Inscription, 3000 Scoundrels, Lacrimosa, Durian, Flying Squirrels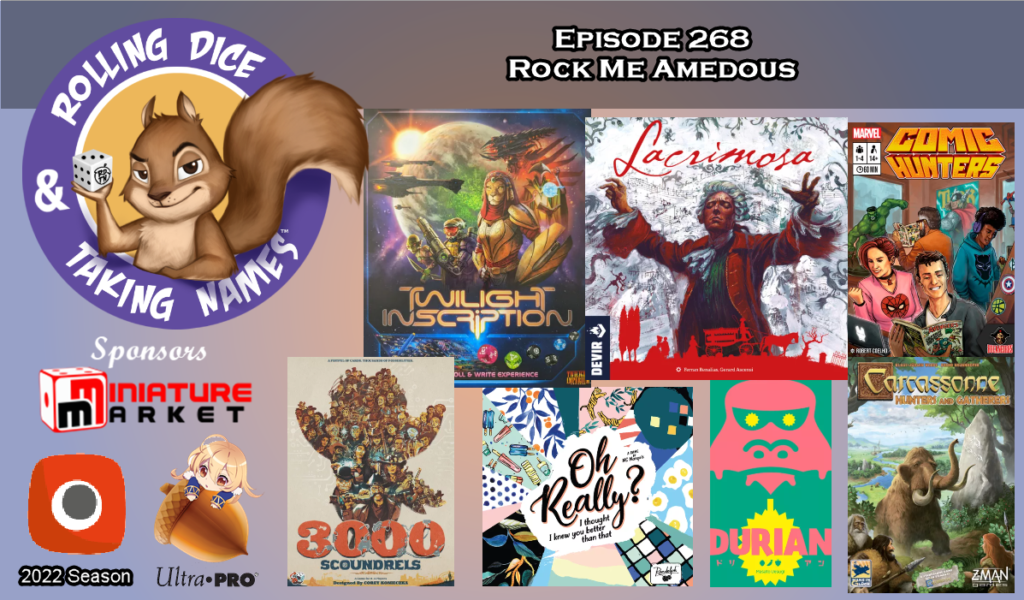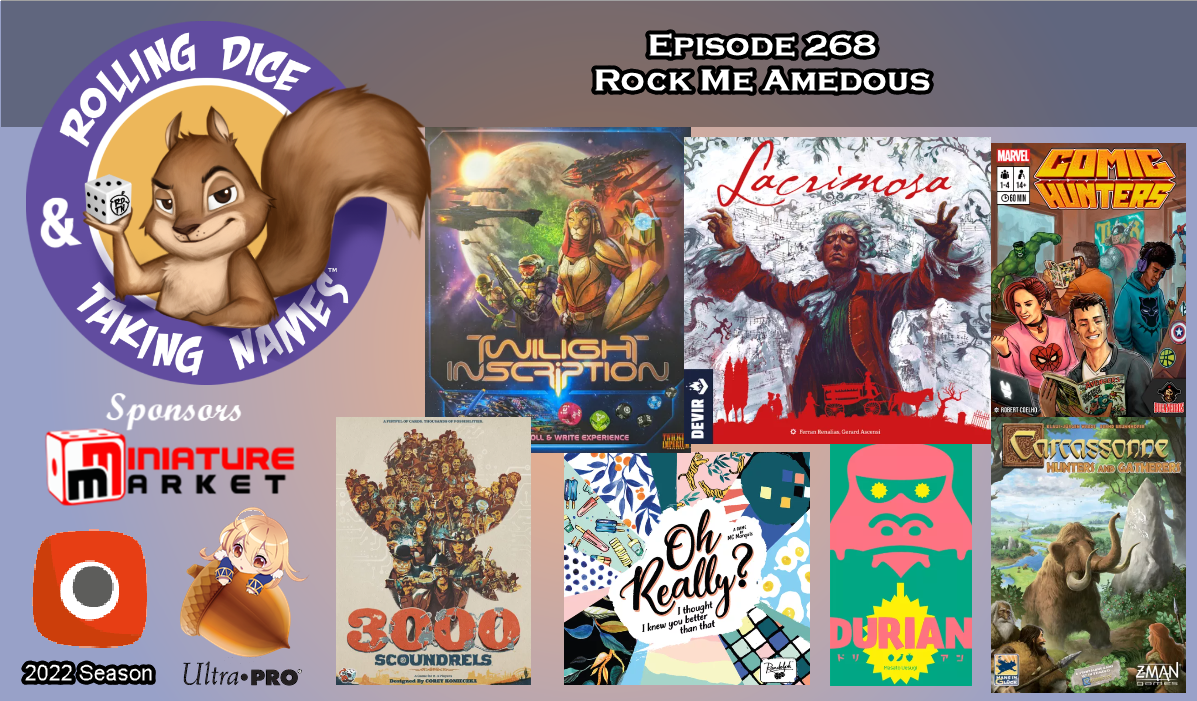 00:00:38 Intro
00:04:56 Quirks
00:06:30 MegaMooseCon
00:08:45 Squirrel Moment
00:09:50 Comic Hunters
00:18:08 Durian
00:21:35 LotR LCG Again
00:27:14 One Shot RPGs
00:27:57 Mistakes Happen
00:29:45 Buy Me A Moon Pie Update
00:34:27 Miniature Market
00:36:11 Flying Squirrels
00:36:50 Board Game Night
00:38:55 Carcassonne: Hunters and Gathers
00:41:07 Oh Really?
00:43:07 Email to RDTN
00:44:58 Draft Write Records
00:47:10 Disney Lorcana
00:49:51 Portal Games
00:52:00 Twilight Inscription
01:18:15 3000 Scoundrels
01:24:27 Ultra Pro
01:26:12 Lacrimosa
01:42:19 Outro

Back to our old selves, how is that you ask? We ramble on about games and then when you think we are done, nope, you get bonus content.
Twilight Inscription is getting a bunch of coverage and we jump in with our thoughts on this game. Do not be scared of the length of the play. Don't worry if you hear the word complex being used. This game is very similar to other roll and writes, but you just have a bunch and we mean a bunch of things to keep track of.
3000 Scoundrels will be interesting to see how it is received by the community. This is one of those where a little trash talking and bluffing are going to make this game even better. Understand that you will be putting cards inside of sleeves, but it is really cool some of the combos you will make.
Thanks for listening and we hope you come back.
Podcast: Play in new window | Download (Duration: 1:44:21 — 95.9MB)
Subscribe: RSS