Contest, Episode, Guest, Reviews
RDTN Episode 259: Star Wars: Outer Rim-Unfinished Business, Nevsky, Portal Games preview with Ignacy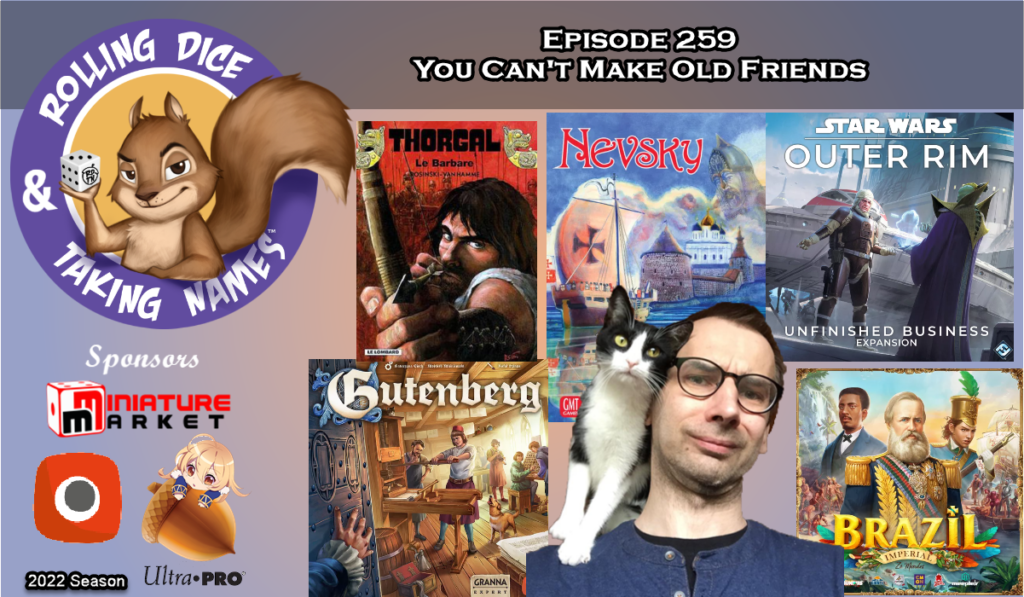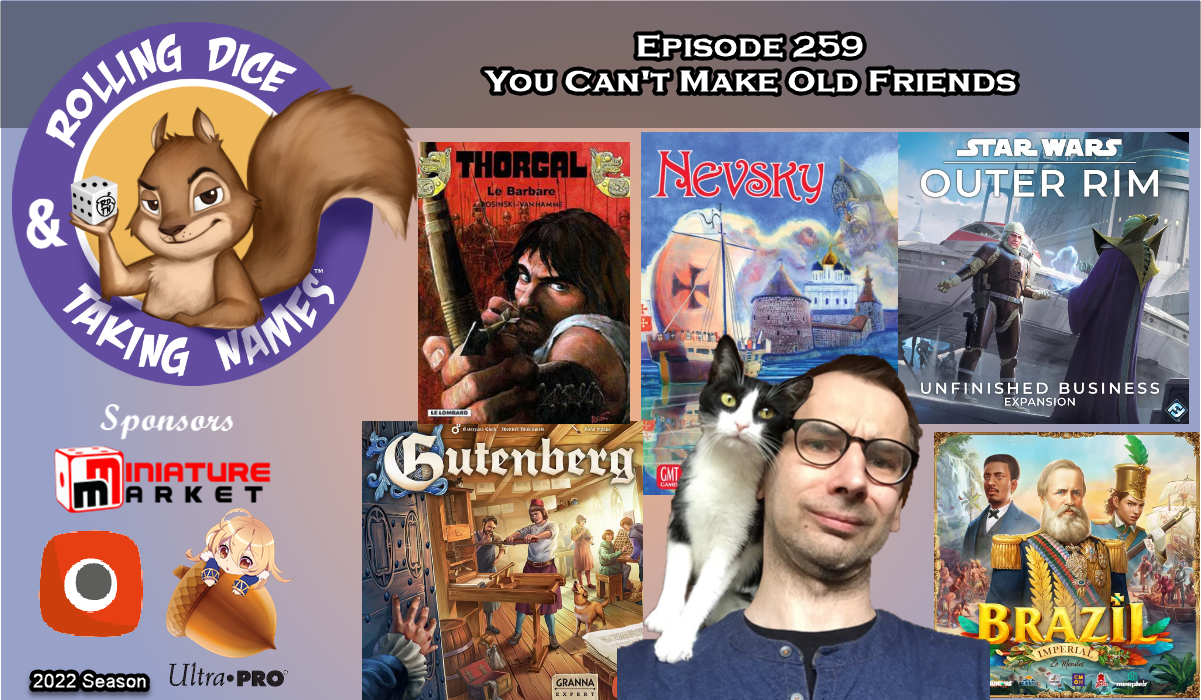 Ignacy is back on the show and it has been too long. Love this man and every time he comes on the show, he can finally give back some of the crap we have been dishing out at him. He talks about his upcoming games and his USA Con Tour. Somehow, Marty has convinced him to come to Charlotte and hang out with us. We have no clue how that happened, but we are going to feed him well. Not like the crickets we just ate for Taste Buds.
Leave it to FFG to be able to take the great Outer Rim game and make it better with the new expansion, Unfinished Business. What stinks is that it is sold out already, so be sure and get the notifications turned on over at Miniature Market so when it gets back in, you can snag it. Yeah, it is a required expansion when we play the game.
Thanks for listening and here are two links that you might need: Survey Contest for SFGE and the Tickets to our Gen Con event.
Podcast: Play in new window | Download (Duration: 2:07:05 — 174.6MB)
Subscribe: RSS