RDTN Episode 250: Red Flag Over Paris, Fort Sumter, Bequest, Three Sisters, Jabba's Palace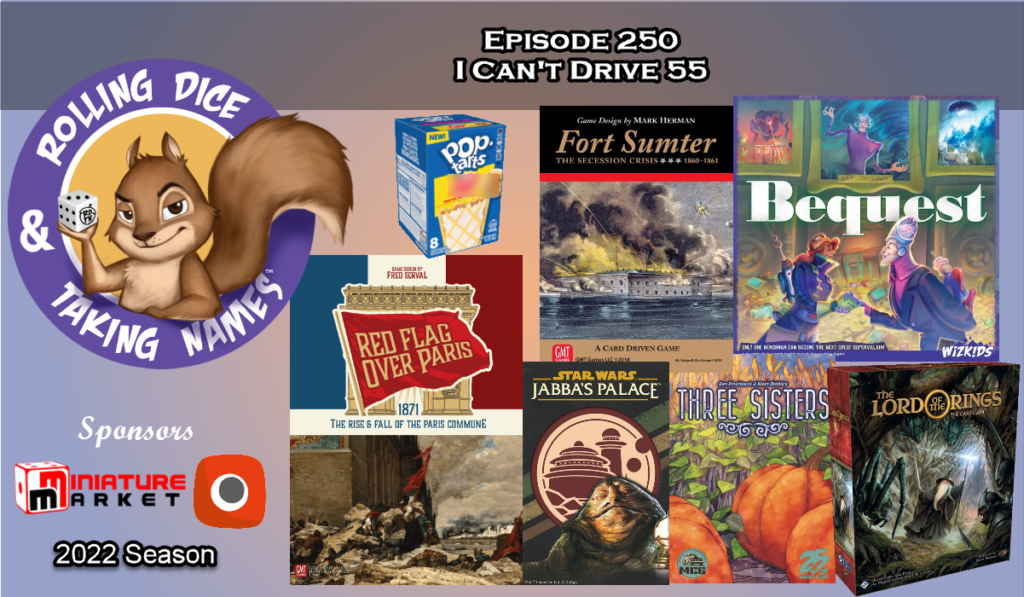 Play cards and place cubes. Yeap, that could sum up the big games in this episode. But that is not fair. These are fantastic strategy games that will always bring replay-ability to the table every time. Red Flag is definitely more complex than Fort Sumter, so keep that in mind as you consider the games.
Bequest is a pick, you choose game where you are trying to become the Super Villain. Love these games because for this simple mechanic brings hard decisions. Another plus is that strategy is not set in for this game, it will change, but it doesn't crush your game. You can still pull out a win.
Podcast: Play in new window | Download (Duration: 1:36:58 — 70.1MB)
Subscribe: RSS