RDTN Episode 245: Imperial Steam, Brian Boru, What Next, Pocket Paragons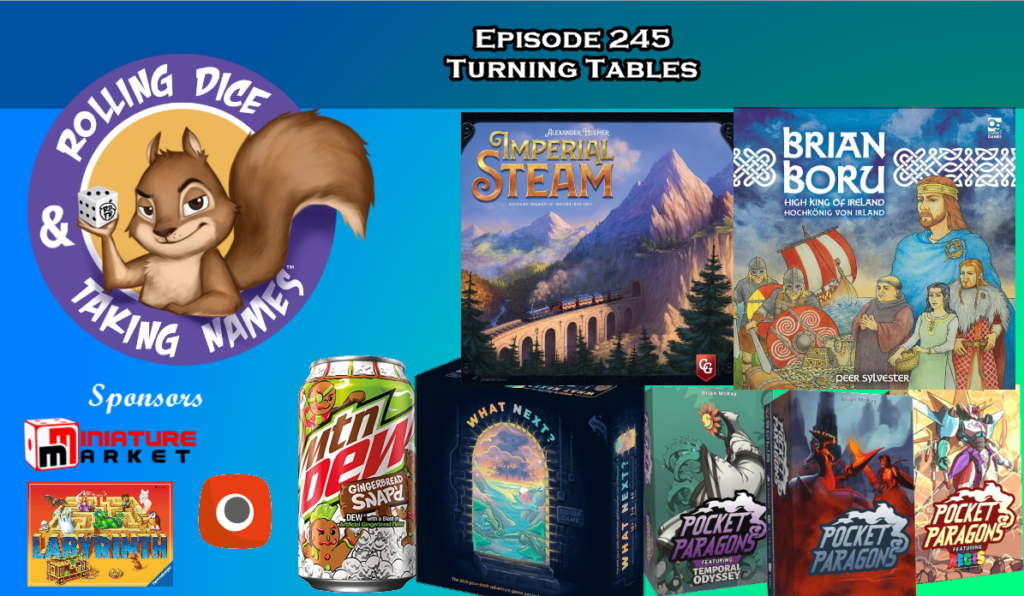 Just as the year is winding down, you would think games we get to play might not be as meaty or just some quick fillers to pull out at parties. But no, we put two incredible, 25 lb turkeys on the table these past two weeks. Wait, I don't mean turkeys as in a bad way, just that these were some games to get your teeth in. Imperial Steam from Capstone is going to take many plays before we get to the bones of the game. There is so much stuffing in this bird, we have plenty of leftovers.
Brian Boru: High King of Ireland is going to win a Squirrely. Calling it now. This was the Turducken at Thanksgiving. Each layer provided a different taste of strategy. Amazing game for us.
Next episode is the 9th Anniversary show. Yeap, nine years of background noise.
Podcast: Play in new window | Download (Duration: 1:36:36 — 164.7MB)
Subscribe: RSS