5 Minute Initiative, Episode, Guest, Reviews
RDTN Episode 236: Ignacy is BACK!!! Eleven, Dune House Secrets, Neuroshima Hex App, Unmatched Deadpool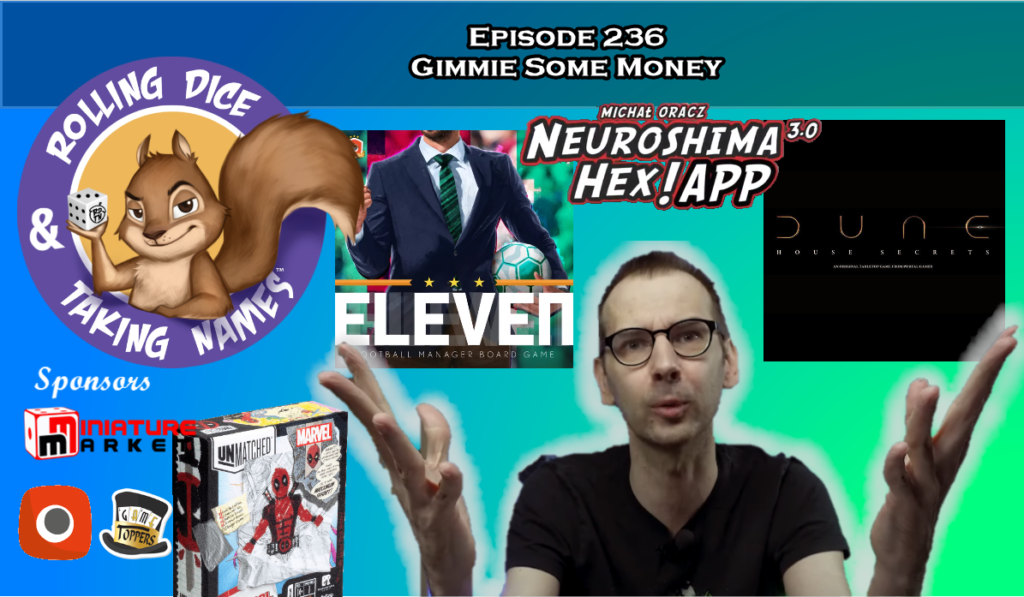 You would think Ignacy after all of his previous appearances on the show would have taught him to just pre-record something and send it in to us. Why would you want to subject yourself to an hour plus of our shenanigans? And within the first 15 minutes, he begins to question it himself.
We get to hear about the plans for Portal over the coming months. Ignacy also talks about the challenges he is having with shipping and how the holiday seasons may become a challenge in getting product to the shelves. He even explains why just shifting printers is not that easy.
Plus, the problem with board gamers and YouTube. Why aren't they watching?
Hope you enjoy the show and appreciate the support.
Podcast: Play in new window | Download (Duration: 2:03:37 — 89.7MB)
Subscribe: RSS