RDTN Episode 233: Gravwell 2nd Edition, AH: Secrets of the Order, Greece Lightning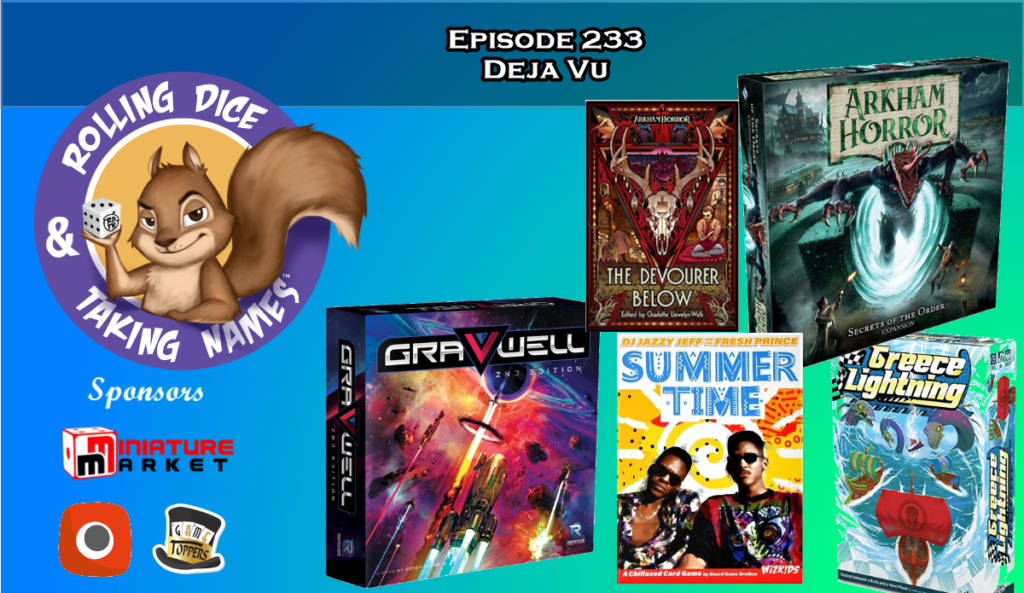 We look and the new Second Edition of one of your favorite games, Gravwell. Does the rework and additions make it worthy of replacing your old copy? If you don't have the First Edition, should you get this edition? Hopefully we will answer those questions so you can make an informed decision. We also played a very light family style racing game called Greece Lightning. This is a fast playing, dice rolling game that in my opinion never will stay on the table too long. You can easily get two plays done in under an hour. Heck, if the dice are rolling good, you could get two plays in within 30 minutes.
Vanessa joins Marty to discuss the next expansion to Arkham Horror without giving away spoilers. They discuss some key additions that you will find in this expansion. But did they like it? Please, it is Arkham Horror, what do you think?
Podcast: Play in new window | Download (Duration: 1:25:50 — 67.9MB)
Subscribe: RSS