5 Minute Initiative, Contest, Episode, Reviews, Switch Games
RDTN Episode 232: Brew, City Builder, For What Remains, Ticket To Ride 15th Anniversary, Million Dollar Script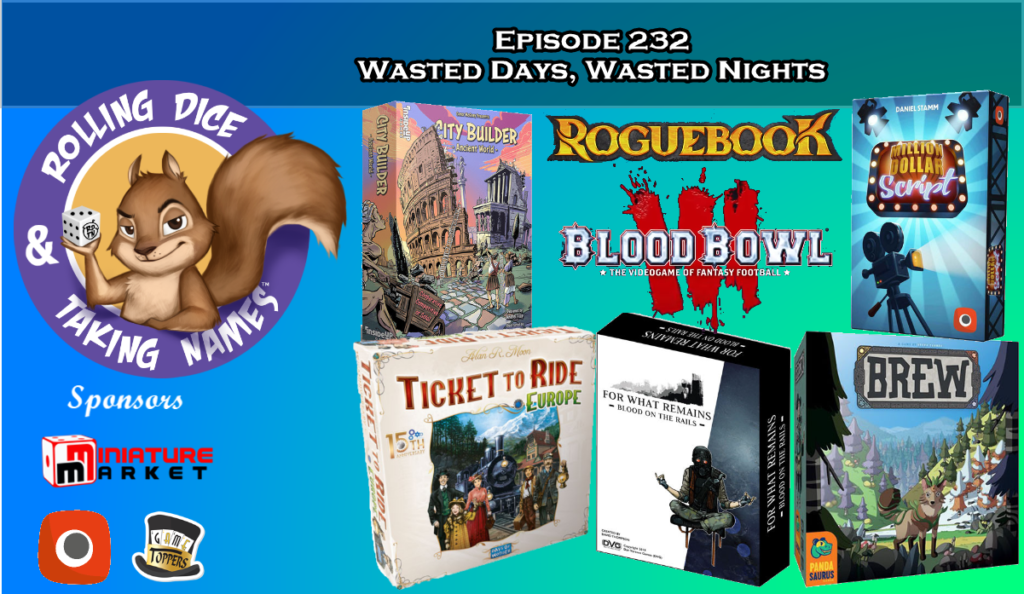 We have another contest this release where you get to test how much you remember about the games you played. Our buddy Ben has put together an image of various bits from games and it is your task to see how many you know. Complete the form here for your submission. The person with the most correct answers wins, ties will be resolved by random draw. We wish you luck with the contest.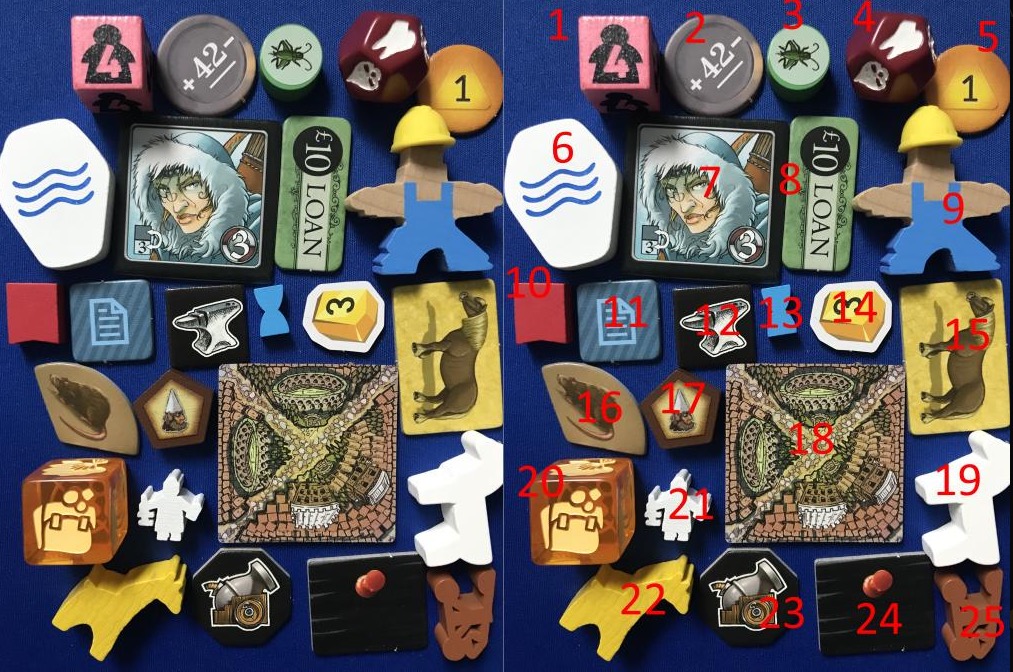 As far as games we got to the table, Brew is a dice placement game that doesn't punish for unfortunate rolls, but does require some advance planning to get the most out of the results. But gaining control of the various forests will be the hidden strategy piece to this game that will take time for players to develop. For What Remains in a non-miniature tactical skirmish game where streamlined rules and powers provide an enjoyable experience. The well written rulebooks and mission books add to the enjoyment and easy access for players. City Builder is a tile laying game that made me feel like I never had enough time, but yet, those I was playing against had plenty. Very nice twist to a tile laying game for those that enjoy that mechanic.
Also, be sure and visit Sir Meeple for you new RDTN shirts if you are so inclined.
Podcast: Play in new window | Download (Duration: 1:19:43 — 137.4MB)
Subscribe: RSS