Episode, Reviews, Scurry Report
RDTN Episode 243: Unfathomable, Fangs, Horrified – American Monsters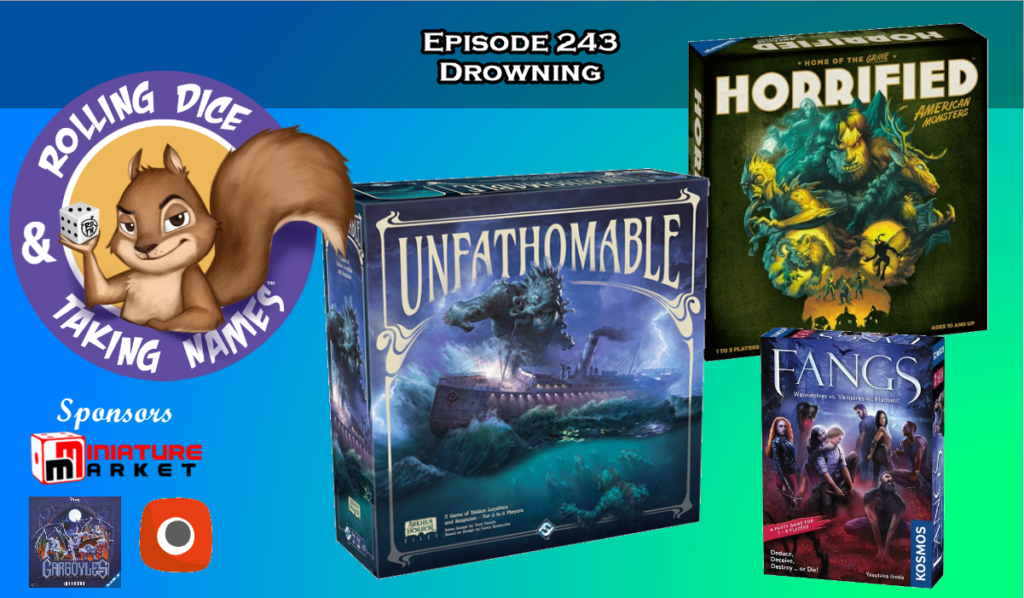 Do not be alarmed by the length of this show. It is a long one, but over an hour of it is on the Fantasy Flight Games new game Unfathomable. So, if you have no interest in this game, then you just saved yourself an hour of white noise. But if you are interested in the game or wondering how it compares to the game it is built upon, Battlestar Galactica (BSG), then we got you covered. Mark and Nate join us for a special Scurry Report where they deep, deep dive* into how the two games compare. Their likes, dislikes and is it something that they would put on their shelves even with already having BSG taking up space.
Vanessa joins Marty after taking a nap and talks about their experience with new version of Horrified and the reimplementation of Shadow Hunters from Kosmos called Fangs.
Marty mentions three events that he will be participating in and if you are interested here are the links:
*deep, deep dive — unfathomable, get it????
Podcast: Play in new window | Download (Duration: 2:22:57 — 102.0MB)
Subscribe: RSS